Welcome to Concepts Scotland Ltd
We wish to announce that we have moved to new business premises at UNIT 12, QUEENSWAY TECHNOLOGY & BUSINESS PARK, GLENROTHES, FIFE KY7 5QF. Our new premises is furnished with bathroom displays for our clients to view and the kitchen display area should be completed by December 2021. Our new telephone number is 01592-377331 and in our absence your call will be diverted to our business mobile. You can also contact us on email at info@conceptsscotland.com
Your one stop home improvement company - Kitchens, Bathrooms, Central Heating, Tiles and Floor Coverings
Concepts Scotland Ltd is a forward-thinking, family-owned company founded by Pierre Bartolo in 2009.

Pierre has 37 years experience in the bathrooms, plumbing, kitchens and central heating industry and started his business in Windygates in 1983 as Cash and Carry heating (Fife) Limited. As the market changed and the business had to adapt, the name had to change to compliment the vast range of products portfolio and services offered by our business.

The new name: "Concepts", makes room for new lines of services offered by the business and supports our new vision.

Our business has had to adapt to satisfy today´s rapidly changing market especially during the pandemic which no one predicted. As such we have decided to close our small showroom in Windygates, Fife and move to a new premises in Glenrothes where we can house our warehouse and office including displays of our product portfolio that we can show potential clients who are interested in our services. Our business is design, supply and installation of kitchens, bathrooms, showers, tiles, accessories, mirrors and bathroom furniture to the trade and to the public. The new showroom will be open to clients looking for that unique one to one home improvement service from a company with a good track record. Visiting and opening hours are by appointment only and we plan to have the new display areas completed by 30th September 2021.
All designs and specifications are presented to our clients using 3D software to allow the client to view a virtual reality design of the intended purchase.
The showroom will accommodate two kitchens, six bathrooms all fully tiled, wet wall panels, tile display stands, floor coverings, mirrors, cabinets, showers, taps, shower trays and shower enclosures.
Concepts Scotland Ltd is aimed at being a design centre for both the public & trade customers specialising in installations or supply only.
Part of our business plan was to establish a new plumbing business. To fulfill this part of the business plan, "DB Plumbing & Heating" was established in 2009 as a sole trader company owned by Pierre´s son Darran Bartolo. DB Plumbing & Heating has become an essential partner for our business and we are constantly trying to improve our services with full customer satisfaction as our main focus.
All plumbing and central heating work for Concepts Scotland Ltd. is carried out by this new plumbing business:
"DB Plumbing & Heating" www.dbartoloplumbing.co.uk contact Darran on 07584-044999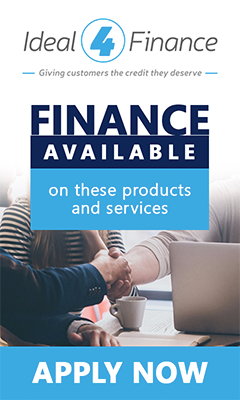 WE ARE CURRENTLY SELLING DISPLAY BATHROOM PRODUCTS TO CLEAR OUR SHOWROOM PRIOR TO OUR MOVE. IF YOU ARE LOOKING FOR ANY BATHROOM PRODUCTS, CALL US AND SEE WHETHER WE CAN ASSIST YOU WITH A BARGAIN DISPLAY DEAL.

ANY INTEREST PLEASE CALL US ON 01592-377331 OR EMAIL US ON info@conceptsscotland.com
GEBERIT AquaClean 4000 Shower seat ex-display reduced from £610.00 including VAT to £199.00 including VAT

Now is the time to purchase a GEBERIT AquaClean shower toilet solution

Geberit AquaClean products at 15% discount

Installation service available on all Geberit AquaClean Shower Toilet solutions

Call us on 01592-377331 or e-mail us at info@conceptsscotland.com for more information
This website is constant work in progress. We aim to update the site with the help of customers' comments and progress within our business including our trade in general. So please if you have any comments regarding the site and how we can improve it, kindly e-mail us at info@conceptsscotland.com
Health Service Staff Discounts