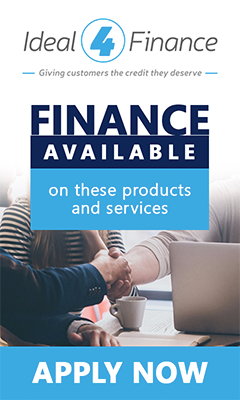 At Concepts Scotland Ltd. we take pride in making sure that our clients receive the best service we can offer tailored with excellent workmanship when installing their Kitchen or bathroom or plumbing or tiling or joinery or central heating.

TESTIMONIALS:

* Friendly, easy to deal with and great variety of products!

Mr. Paul Leishman, Kirkcaldy, Fife - Retail Customer


*We are over the moon with the finished product its a lot more than what we expected. Darran www.dbartoloplumbing.co.uk and all the guys did a grand job and we would be pleased to recommend and use you again. Many thanks for everything and here are some 'Before and After' photos that we took while the job was in progress.


Naomi & Gordon - Retail customer

* We recently moved house and needed a gas cooker plumbed in. After calling a few gas central heating/plumbing contractors 'Concepts plumbing contractor DB Plumbing & Heating' were the only company to respond as perhaps our job was not big enough for others. The contractor called on time and was finished within the timescale quoted plus at a reasonable cost too. When we needed an electric shower installed at a later date there was only one contractor I would give my business to.
This was now a bigger task but again Concepts' tradesmen were finished that day with no mess. I liked the fact that because they cared about the project (large or small) it is refreshing in this day and age to find a firm who care about their customers and take pride in their workmanship.
We would definitely recommend 'Concepts' to anyone looking to make Home Improvements.
Frank and Lynn Sharp, Kirkcaldy, Fife - Retail Customer

*We have used Concepts Scotland Ltd on a number of recent projects and have found their customer service from inception to completion to be second to none. From design works, to materials arriving, to technical information we have nothing but praise.
Barry Galloway and Euan Stewart - Directors, West Developments Ltd, Dundee - Trade Customer

*We have been working with Pierre for over 20 years. They have always supplied us with good quality kitchens and bathrooms. Most recently Concepts did the complete fit out of the first of our restaurants. We are extremely happy with the plumbing and the fit of the bathrooms. We look forward to continuing work with Concepts in our future restaurants.
Phillip Ritchie CEO - Lomond Group - Trade Customer

*I can highly recommend this company. I had a bathroom installed about a 18 months ago and I am very pleased with the result it was completed swiftly and with great care plus the outcome was modern and beautiful.
Julie Tulleth - Balmullo, Fife - retail Customer